Optimize your supply chain performance by moving to
a Vendor Managed Inventory Model.
Maintaining sufficient manufacturing and materials storage space is a common concern for many growing companies. Under a VMI Model, Wood Products Corporation will monitor your packaging inventory and restock quantities when they fall below a pre-established level, allowing your company to keep less packaging materials on hand and devote more space to manufacturing.
Benefits of a VMI Program:
- Cost savings through advanced buying and planning.
- Planned logistics allowing for for control of the time and size of replenishment.
- Increased manufacturing space by decreasing inventories.
- Improved on-time shipments to end customers.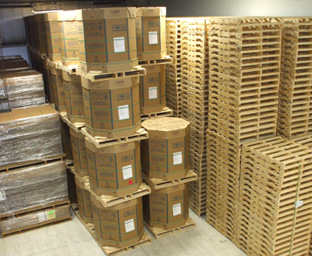 Call today to learn how Wood Products Corporation
can customize a VMI Program for your company.